New Skin Bleaching Technique Emerges Nigeria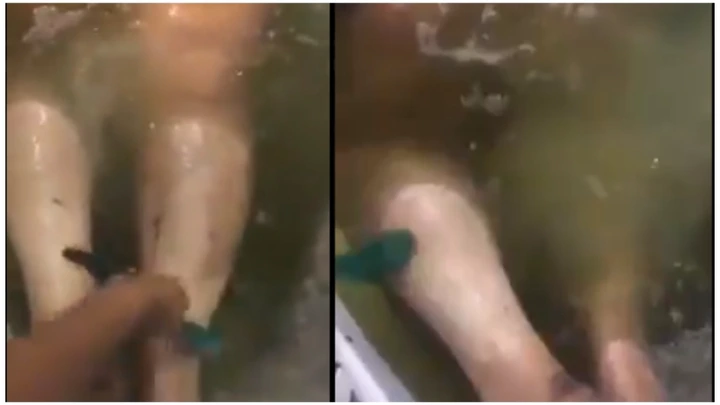 A disturbing video of a woman undergoing an extreme measure of skin bleaching has emerged on social media which has drawn the attention of Twitter users as they react in disbelief while many remain shocked and surprised.
Inside the video, a yet-to-be identified woman can be seen laying nearly naked in a bathtub filled with water while an attendant can be seen exfoliating her legs.
The attendant disclosed that the new bleaching technique requires a few of N30,000 and it does not take time as she uses a spoonlike tool on the body of the woman.