Prophets are widely known as the voice of God. They are labelled as God's oracle and which explains why many seek them for spiritual assistance.
One man who can be labelled the forerunner of raw prophetic ministration in this dispensation is Prophet Temitope Balogun Joshua.
But here, we present to you the leading four emerging prophets in Nigeria with mega ministries including their net worth.
£ 1- Pro. Joshua Iginla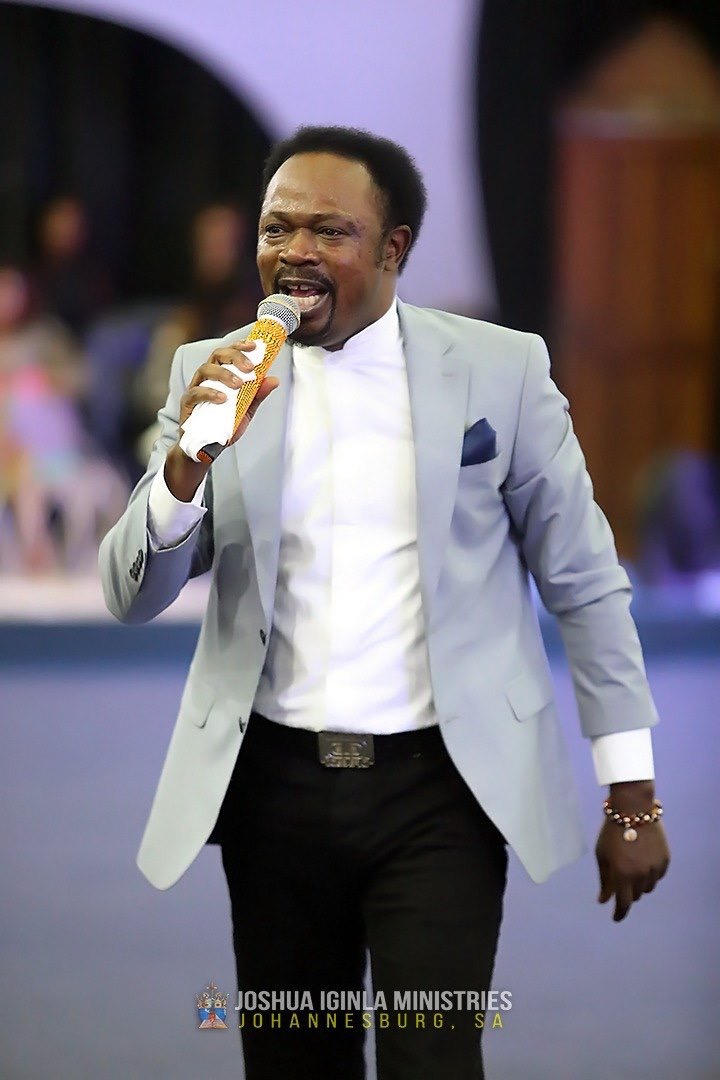 Bro. Joshua Iginla is arguably the leading voice amongst the emerging prophetic voices in this present generation. This humble but powerful clergy whose ministry Champions Royal Assembly based in Kubwa, Abuja has become a force to be reckoned with globally is arguably the rave of the moment.
His prophetic prowess, Word impact, stunning deliverance ministration and unusual miraculous service has made him an enviable voice amongst his peers.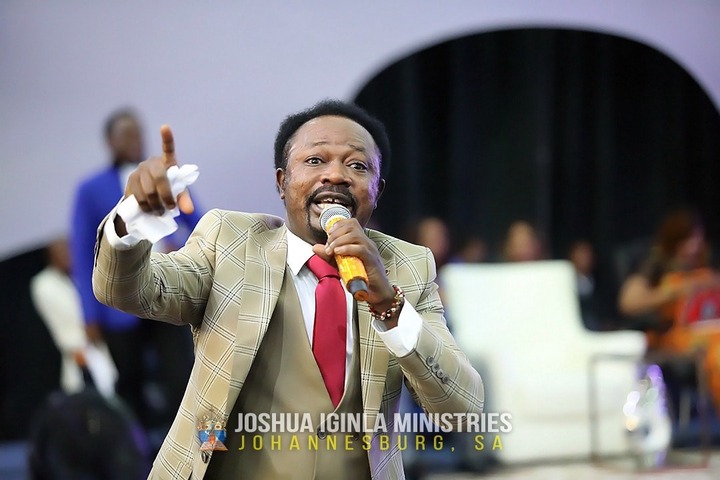 Aside that, he became a line crosser and record breaker when he celebrated his birthday and 25 years in ministry three years back by launching 33 books in a day. Aside that, he dashed out 22 exotic cars at once to celebrities and members of his ministry. His 80,000 seater capacity auditorium in Abuja is still the rave of the moment and he is also currently building another world class record breaking 100,000 seater auditorium in South Africa . Aside that, the clincher was his multibillion Naira challenger Jet which he humbly showcased earlier this year while marking his birthday.
Bro iginla as he is widely known is a daring prophetic voice whose ministrations has become globally accepted now and several people across the world now flock his Kubwa church for salvation, healing, deliverance and prophetic assistance. In fact, his church has become a Jerusalem of sort for dignitaries across the world.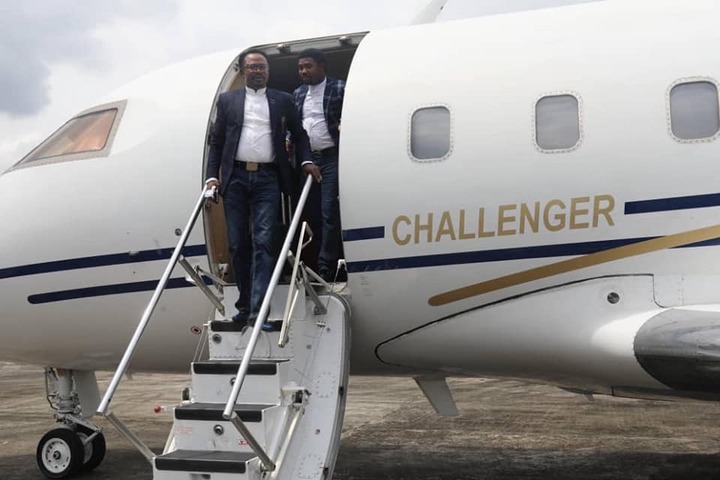 Interestingly, His Champions Television which translates globally has several million followers who partner with the fiery man of God. All his staffers and members have never ceased to attest to how he has been a channel of blessing to them both spiritually and physically. We reliably gathered that all his staffers lived comfortably courtesy of the clergy and have their own ride. According to them, he believes charity begins at home and that he is a failure if he can't translate the blessings of God in his life to people around him. His ministry is arguably worth over N30 billion.
£ 2 Apostle Johnson Suleman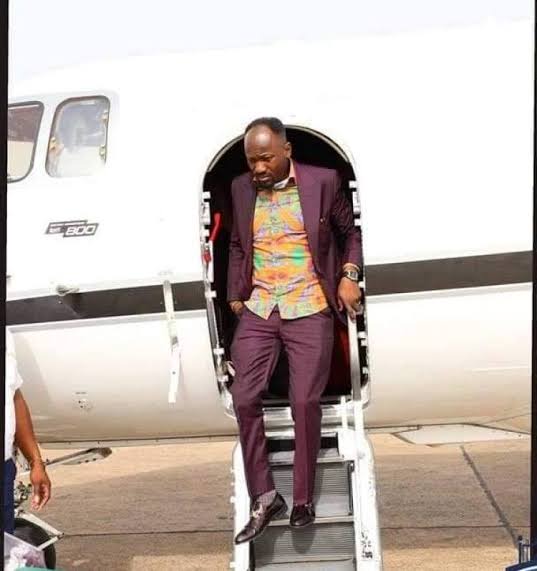 Apostle Johnson Suleman's story began few days after he was born. Some men travelled from Warri to Benin (the place of his birth), and requested to see him.
They said they had a message from God. His parents desired to know what the message was. The men said God told them that a man had been born who would be a prophet unto God and minister in His presence.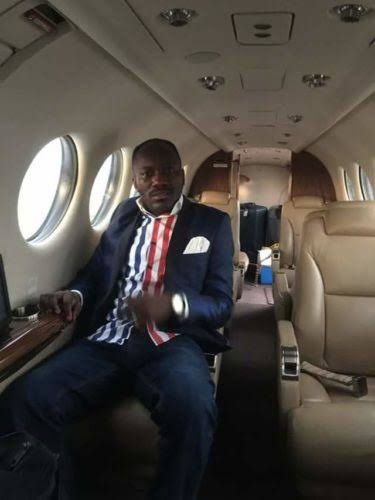 His parents refused to listen further because they were not Christians. As the young Johnson began to grow, his parents noticed that he had a soft spot for the things of God. He started moving out with the brethren for evangelism and prayers.
On June 20, 1994, he saw a revelation: the world was set before him with Acts 10:38 written on it. He had read through the Bible three times but never noticed the content of Acts 10:38.
The scripture says: "How God anointed Jesus of Nazareth with the Holy Ghost and with power: who went about doing good and healing all that were oppressed of the devil, for God was with Him" — Acts 10:38. His interpretation? God wanted him to preach the gospel in all parts of the world.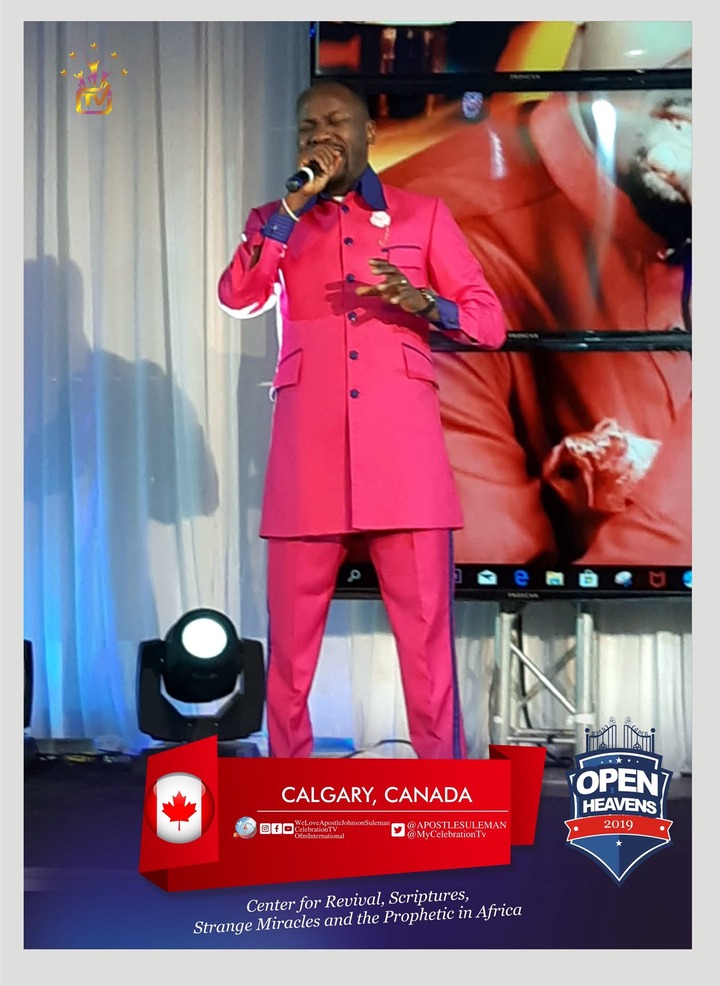 There and then, he thanked God and asked for directions. On April 29, 1998, he joined the Armor of God Church, Lagos, as an Assistant Pastor. He had a series of revelations from God in which he was instructed on the spiritual powers God had given him and how he would go about the task before him.
This culminated in a 24-hour encounter with the Lord in which He gave him a piece of cloth and said: "Take, wipe out tears from the face of people all over the world, through the revelation of the word, manifestation of my power and reality of the Holy Spirit. Go and produce people of fire and enviable destinies." The above encounters formed the background of Omega Fire Ministries International, which was established in 2004. The leader of the congregation is by name Apostle Johnson Suleman. The ministry believes in the fire operation of the Spirit of God that refines, purifies and equally destroys.
Omega Fire Ministries Int'l was officially inaugurated on the 1st of February 2004 in Auchi, Edo State – Nigeria and is presided by the General of the Prophetic; Apostle Johnson Suleman.
The miraculous is a common occurrence in the ministry as God confirms the Mandate given to his servant with infallible proofs. God's servant Apostle Johnson Suleman is endowed with a rare prophetic insight; A Grace that has confirmed and established several African Leaders.
He speaks as an Oracle Of God on national and global matters as it affect the political, social and economic atmosphere of nations across continents of the world. The Accuracy of his uncommon prophetic analysis and confirmed predictions has earned him a name and fame in various fields of human endeavor. Omega Fire Ministries Int'l is one the fastest growing ministries in Africa. With just Eleven years of operation their branch network spreads across Europe, America and various parts of Africa. The International Headquarter Church of the Omega Fire Ministries Int'l is located in KM 132, Okene/Abuja Expressway, Auchi, Edo State, Nigeria.
By prophetic standard, Apostle Johnson Suleman is an Apostle of prophetic reverence and veneration, the man redefines the word simplicity: simple in speech or sermon, even simpler in his deeds and his dressing. And still far simple in how he addresses serious issues.
The "oracle of God" did not rest on his oars as he continues to give the church its global outreach. He distributes his message globally through Facebook and a 24-hour Christian television channel called Celebration TV,' as well as a 24-hour Christian radio station 'Voice of Fire Radio'.
Apostle Suleman preaches the gospel alongside his wife Reverend Lizzy Johnson. Listeners receive salvation for their souls, accompanied with signs, miracles, prophetic ministration, and deliverance and healing.
Today, his trademark 'I don't serve a dead God – He is the same yesterday, the same today, the same forever more! – is one of the popular ringtones for mobile phone. He has also acquired his own private jet and the multibillion Naira projects sprawled all over Auchi could attest to the fact that his ministry is arguably worth over N25billion.
£3 Prophet Jeremiah Omoto Fufeyin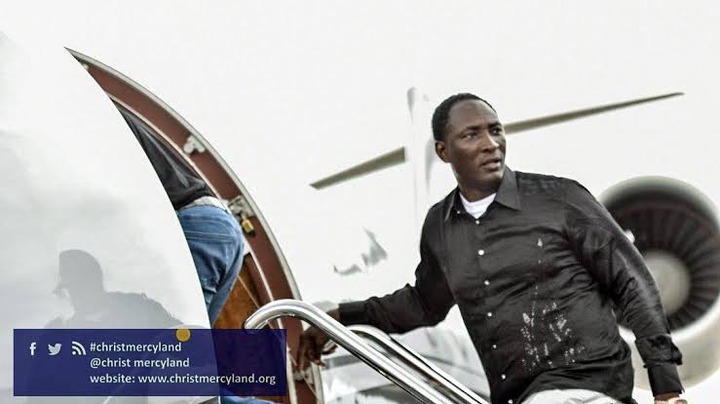 Prophet Jeremiah Omoto Fufeyin is an enigma, although he is considered a man of many principles by his critics.
He is from a dignified humble home and background and was born on the 15th of February 1972 into the family of late Pa Lst Fufeyin of Ofonibidi in Eguomo and Okusozimo quarter in Ojobo Burutu L.G.A. of Delta State as the twenty second out of thirty children and third out of four from Mama Asetu Fufeyin (Nee Boubeni) from a polygamous home.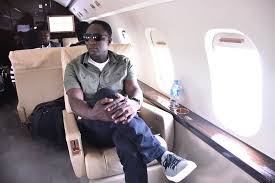 He started his primary school education at Zuokumor primary school Ojobo, Burutu L.G.A., Delta State between 1981 – 1986 with an encouraging result which catapulted him into Gbesa Grammar School Ojobo between 1986 – 1992 with flying colours.
He was a hardworking business man who ventured into many businesses during his youth to make ends meet but encountered Jesus on his journey in the quest to make a living irrespective of many ups and downs like Saul and other apostles recorded in the Bible.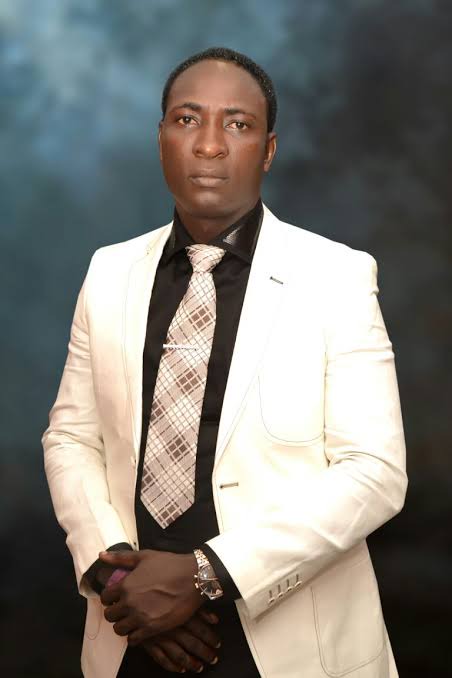 He was converted into Christianity even though he had involved in other religions in the course of finding his true purpose on earth.
The man's turning point is a story to reckon with. He moved into his political scenario with little or no favour but acted as an eye opener into Mountain of Fire and Miracles Ministries (M.F.M.) which catapulted him into an enviable height today.
In view of developing his relationship with his creator God Almighty, he went into the mountain for 21 days to seek divine direction to start his early ministry.
After his encounter with God at the mountain top, he started a small fellowship with God's children under the umbrella of Mountain of Fire and Miracles Ministries as a house fellowship coordinator where he ministered to people. His strong desire for the ultimate power of God inspired another 10 days on the mountain to seek for more empowerment from the Supreme Being that rules heaven and earth.
After his return from another 10 days of fasting and prayer on the mountain, he began a deliverance prayer outreach in a little space at Western Road off Airport Road, Warri, Delta State, Nigeria with prophetic manifestations. Thereafter, there arose controversial issues as to the name behind the mission. In a bid to further his divine purpose irrespective of challenges to stop his vision through the divine power of God, Christ Mercyland Deliverance Ministries was formed to carry on the work of God to save the unsaved, heal the sick and set the captives free.
The Man of God Prophet Jeremiah Omoto Fufeyin became the founder and General Overseer of Christ Mercyland Deliverance Ministries and the President of Mercy Television.
Today, Christ Mercyland Ministry is a success story not only in Nigeria but also all over the world.
Presently at Mercyland, the rich and the poor, the powerful in society and the down-trodden, members of parliament and chief executives, Olympic athletes, football superstars, Nollywood actors and actresses, comedians, security personnel are members of the church, all jostling for the common purpose which is to serve God in spirit and in truth at a sanctuary where the miracles happen fresh and raw.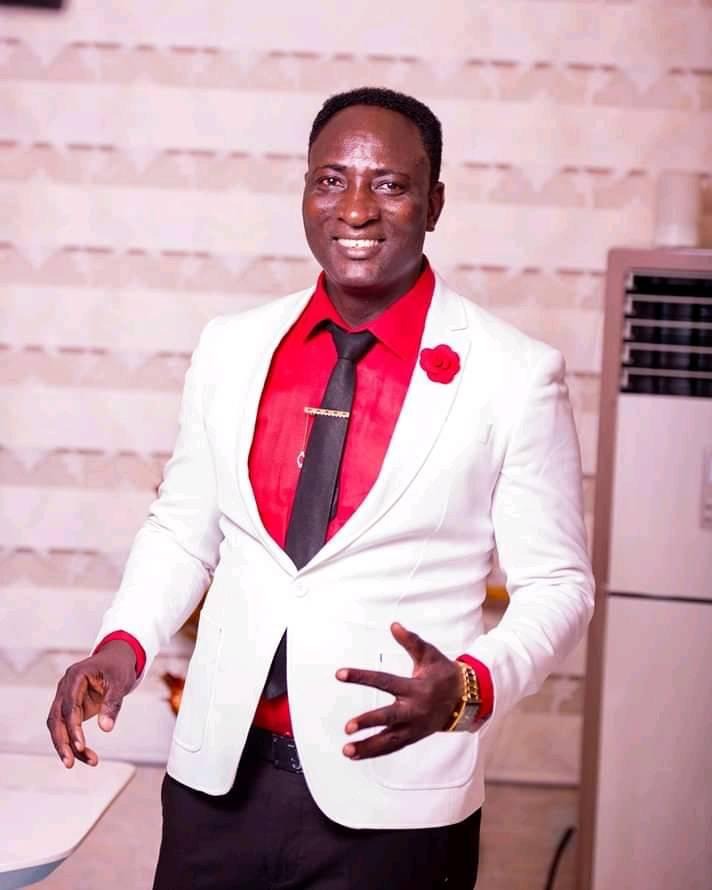 With a congregation of over 100,000 members, and a multibillion naira auditorium that stands on an expense of 16 hectares of land under construction and Mercy TV beaming signals throughout the world, there is no better way to appreciate God other than to testify to the world the goodness of God in his life. He also has Mercy land camp which is built on water and can be accessed through speed boats.
The man of God explained that through Mercy TV, thousands of people have received their healing and other miracles too numerous to mention. His ministry is worth over N15 billion.
His uniqueness is the raw manifestation of power and precise prophetic ministrations which is why many called him Prophet Fresh and raw. He is also a chronic philanthropist.
£4 Prophet (Dr) Chris Okafor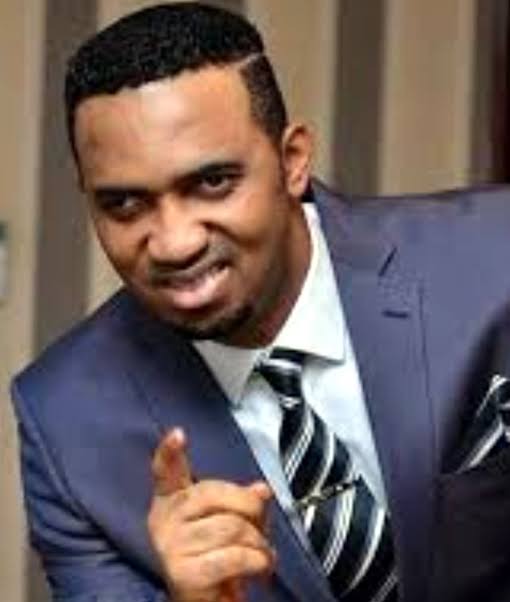 Prophet (Dr) Chris Okafor is the founder and General Overseer of Mountain of Liberation and Miracle Ministry (aka Liberation City), with headquarters in Lagos, Nigeria. He is also the president of the Chris Okafor World outreach Ministries (COWON).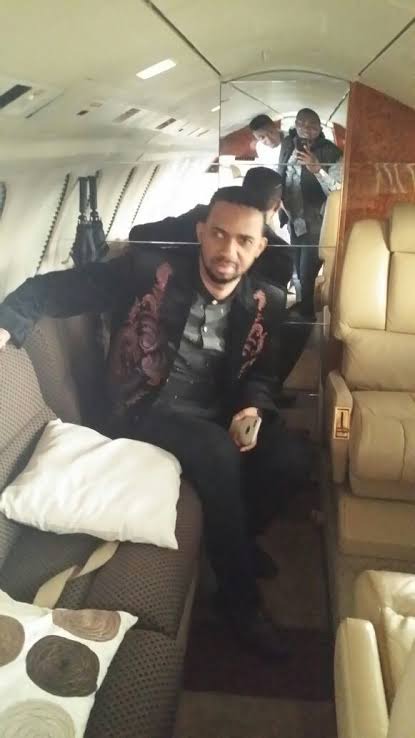 Known as the "Prophetic field Marshal" of God, Chris Okafor was a born mouthpiece of God. He started prophesying evidently at the age of eight. And since then, he has tremendously been fulfilling God's purpose for him to liberate mankind from diverse afflictions and operations of Satan
The awesomeness of Almighty God is greatly manifested in this servant of God as translated in the high attitude of his spiritual and prophetic prowess, reflected in the sudden and astounding congregational explosion in the ministry, just in time. He is an agent of change and consequently many lives have been touched and transformed.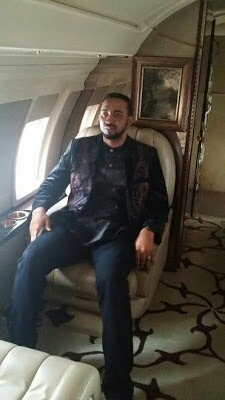 Presently, the great man of God is navigating the kingdom with tens of thousands of followers across the globe. The Chris Okafor world outreach Ministries (COWON) is an evangelistic wing of the ministry which has cut across edges of nations with a dynamic evangelistic team, taking the gospel of Jesus Christ to the door-steps of all.
Many have encountered the healing power of God through this Prophet. The lame have walked, the dead have risen, the blind have regained sight, the deaf and dumb have been restored, and the insane have been divinely repositioned. Today, Mountain of Liberation And Miracle Ministries has proliferated all over Nigeria and several countries abroad.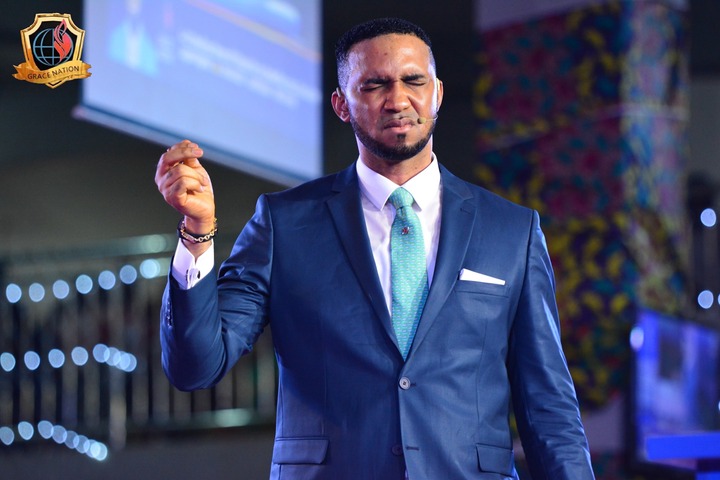 Dr. Chris Okafor founded the church (Mountain Of Liberation And Miracle Ministries (a.k.a Liberation City) in November 2003 in his then one bedroom apartment, before he later moved to Prismoni Primary School, Ojodu, where full church services commenced.
First, the church occupied a classroom, then a school hall. Worshippers that were trooping in soon became so many that the hall could no longer contain them, then the need for a bigger space arose and consequently, the church sought for a refuge at a spacious warehouse on No 9, Bashiru Street, Ojodu, Ikeja – Lagos..
Within a year, the crowd grew and the church resorted to mounting canopies and chairs outside, thinking this would solve the problem but rather, it became more a problem as the size of the overflow soon necessitated blocking of the street every Sunday. Then, there used to be about ten erected canopies outside and suddenly the overflow became more than the main auditorium.
Again the church sort for another space – this time to build a church and, a portion of land was found on Oshofisan Street where the church, now LIBERATION CITY, a well-structured church facility was built and commissioned in August, 2010. His Liberation Television spreads across the continents of the world and he is also a philanthropist. His net worth is estimated N12 billion