Wuhan coronavirus outbreak kills 17 in China as first case found in US
At least 17 people are dead in China and more than 500 infected as the Wuhan coronavirus continues to spread throughout Asia and across the world.The US announced its first case of the new coronavirus Tuesday, and is planning to begin health screening service.
It is a novel coronavirus – that is to say, a member of the coronavirus family that has never been encountered before. Like other coronaviruses, it has come from animals – possibly seafood. Many of those infected either worked or frequently shopped in the Huanan seafood wholesale market in the centre of the Chinese city. New and troubling viruses usually originate in animal hosts. Ebola and flu are examples.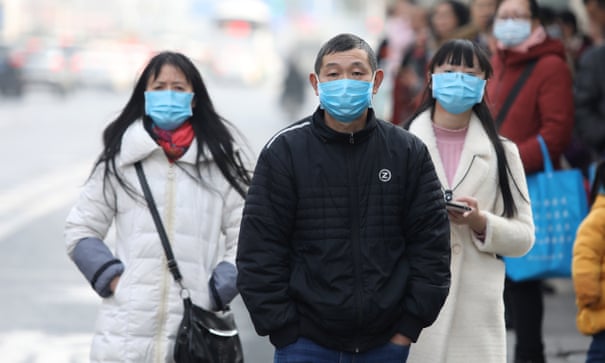 Severe acute respiratory syndrome (Sars) and Middle Eastern respiratory syndrome (Mers) are both caused by coronaviruses that came from animals. Although Mers is believed to be transmitted to humans from dromedaries, the original hosts for both coronaviruses were probably bats. The first cases of Sars were in China in late 2002. The authorities played them down and were subsequently much criticised because the virus spread virtually unchecked to 37 countries, causing global panic, infecting more than 8,000 people and killing more than 750. Mers appears to be less easily passed from human to human, but has greater lethality, killing 35% of about 2,500 people who have been infected.