I have sex 18 Times in a day-Middle aged woman, Zunsza Confesses.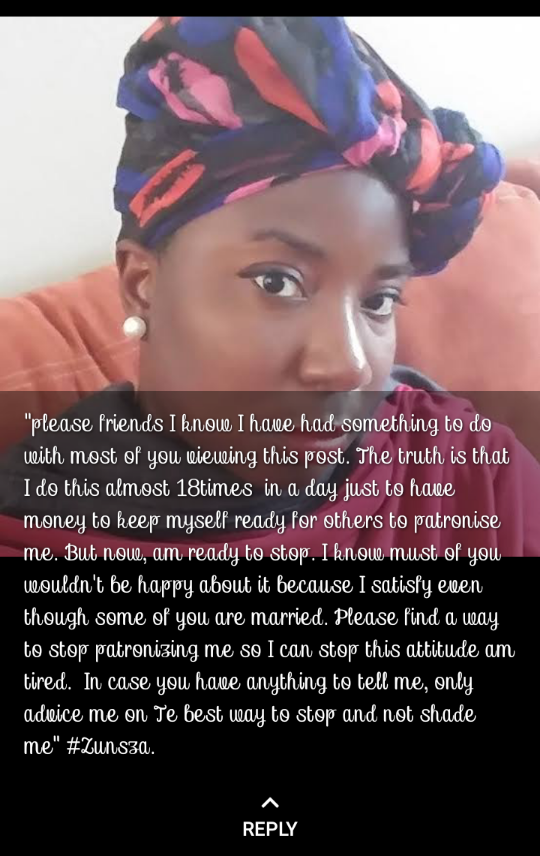 "please friends I know I have had something to do with most of you viewing this post. The truth is that I do this almost 18times in a day just to have money to keep myself ready for others to patronise me. But now, am ready to stop. I know must of you wouldn't be happy about it because I satisfy even though some of you are married. Please find a way to stop patronizing me so I can stop this attitude am tired. In case you have anything to tell me, only advice me on Te best way to stop and not shade me" #Zunsza.
The question now is, is she ready to stop this attitude? What would she now be doing when she finally stops?