Edo: Primate Ayodele Gives Spiritual Advice To Obaseki Ahead Of PDP Primaries, Warns Akeredolu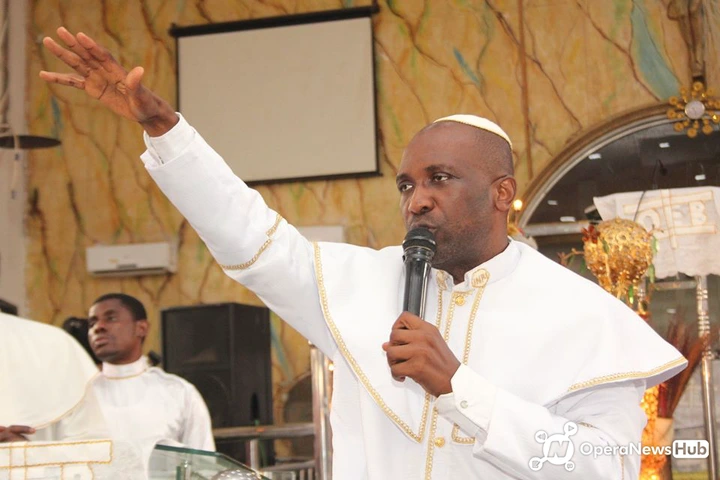 … Ize Iyanmu's victory will be challenged, he should not jubilate yet … predicts more battle between Obaseki, Oshiomhole, victory for ObasekiAhead of the PDP primary election, the leader of INRI Evangelical Spiritual Church, Primate Elijah Ayodele, has predicted victory for Godwin Obaseki and also made it known that the battle between the embattled governor and his predecessor, Adams Oshiomhole Is not yet over.

Primate Ayodele had predicted the battle being faced by the Edo State Governor as far back as 2016, so also that of Adams Oshiomhole, who was asked to step down as the chairman of the APC through court judgment.
He said in a series of prophecy that he sees Obaseki being eased out of the APC primaries because Adams Oshiomhole is hell bent on making him lose out. He also said that fighting the Governor is unnecessary and that if care isn't taken, Adams Oshiomhole won't see 2023 as APC Chairman.
However, after his prophecies have come to pass, he has come up with new ones that will serve as direction for Godwin Obaseki.
He made it known that he sees him becoming victorious in the PDP Primaries but he still needs to put his house in order and that if he wants to come out in flying colours in the general election, he needs to accommodate all PDP Members in the state.
Primate Ayodele also advised the governor to be prayerful and strategic in PDP because he needs everybody in his camp at this period and failure to heed to the word of God, he will meet his waterloo at the general election.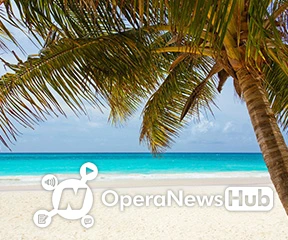 He said, "the fight between Obaseki and Oshiomole is not yet over until the general election, the former APC national Chairman will follow him bumber to bumber to PDP and plot his people for his downfall, so their fight is not over." Ayodele said.
Similarly, Primate Ayodele who is now dubbed 'the most accurate Prophet' has warned Ondo State Governor Arakunrin Akeredolu to be vigilant and be prayerful because there is heavy indication to frustrate him out of the way and that if Akeredolu wants to win the primary election he need to restrategize and involve God because all his efforts will be frustrated, he said there will be a lot of kangaroo manipulation of election result.
''Akeredolu should sue for peace if he want to contest under the platform of All Progressive Congress (APC) because they want to destabilize him. He should do everything within his power otherwise they will manipulate and give it to Wale Oke."
The man of God who had earlier foresaw the division of APC last week in his prophecy said, "APC will break, as I have said it, the leadership of the party is divided between Giadom and Elkana as both won't settle for less except for APC National Chairman cracker." He further stated that APC will break totally in 2023 if they don't yield to the word of God and be prayerful.
It would be recalled that Primate Ayodele predicted the division in PDP before it happened.
Ayodele also noted that Ajimobi won't likely become the National Chairman because he needs serious prayer as we speak due to his health status, even Tayo Amusan also needs serious prayer along with Ajimobi to survive.
He said Coronavirus is not yet over as it's going fight all the sector's including education, sports and political leaders because the pandemic disease is still much. He also said President Buhari needs serious prayer because of his health.
He adviced the President of Federal Republic of Nigeria, Mohammed Buhari to sack all service Chief's in the country as the security of Nigeria is alarming.
Ayodele said the service Chiefs are no more relevant, they should be relieved from their duties if not Nigeria will collapse security wise, there will be more bandits, attack. kidnapping will be rampant and Nigeria will never get out of Boko Haram.
Primate Ayodele had also predicted the many havocs that rain storm has caused in the country.
Ayodele also noted that all Governor's including former Governor's should be prayerful for their good health