FUJI MUSIC CZAR, K1 VEERS INTO REAL ESTATE WITH LAUNCH OF 'MAYEGUN ROYAL COURT'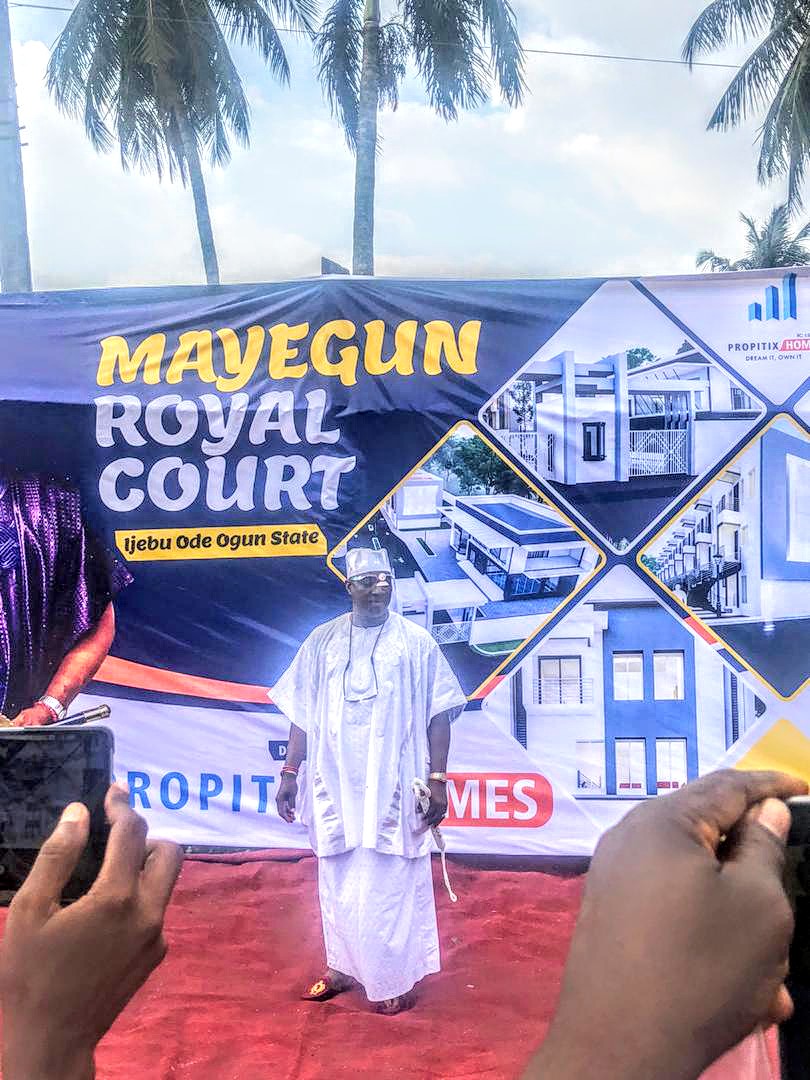 In a renewed bid and vigour to further expand his business horizon and interests outside his original thriving music career, widely-acclaimed King of Fuji music, Wasiu Ayinde Marshal, has added yet another novel idea into his unending business plan: Real Estate.
A new chapter in the chequered life of the music superstar begun Wednesday August 19, 2020 as he laid the foundation stone of his much-talked about real estate project tagged 'Mayegun Royal Court' in Ijebu-Ode, Ogun State.
The historic town was thrown into a joyous mood as the talented artiste who is also the Mayegun of Yorubaland, in partnership with Propitix Homes, a Nigerian Real Estate company came together to make the building project not just a reality but achieving one of the best achitectural masterpiece when completed.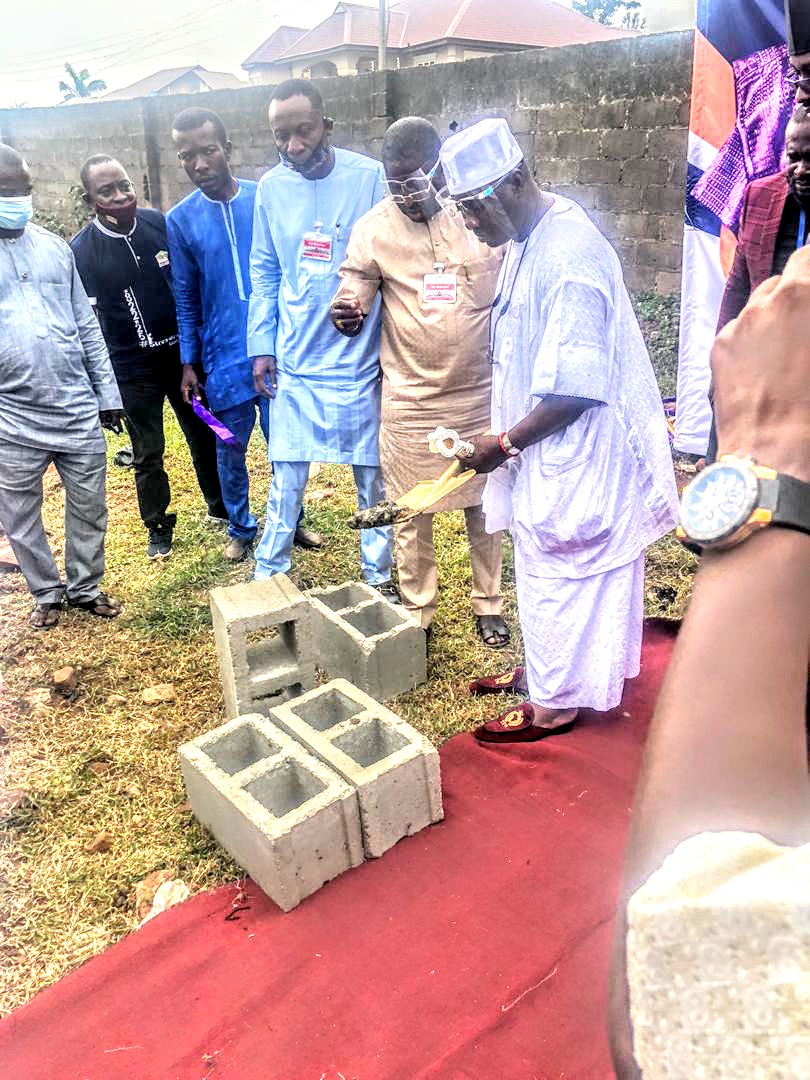 The new housing project, consists of initial 19 duplexes, is directly opposite the palatial Ojusagbola Court residence of K1 inside the GRA Ijebu-Ode, and is basically for commercial purpose and will be sold to the public.
P.M.EXPRESS learnt that when completed, the housing project will be a spectacular Spanish-style palace with a gilded roof, stunning facade and intricately decorated wall in a serene environment of the GRA of Ijebu Ode.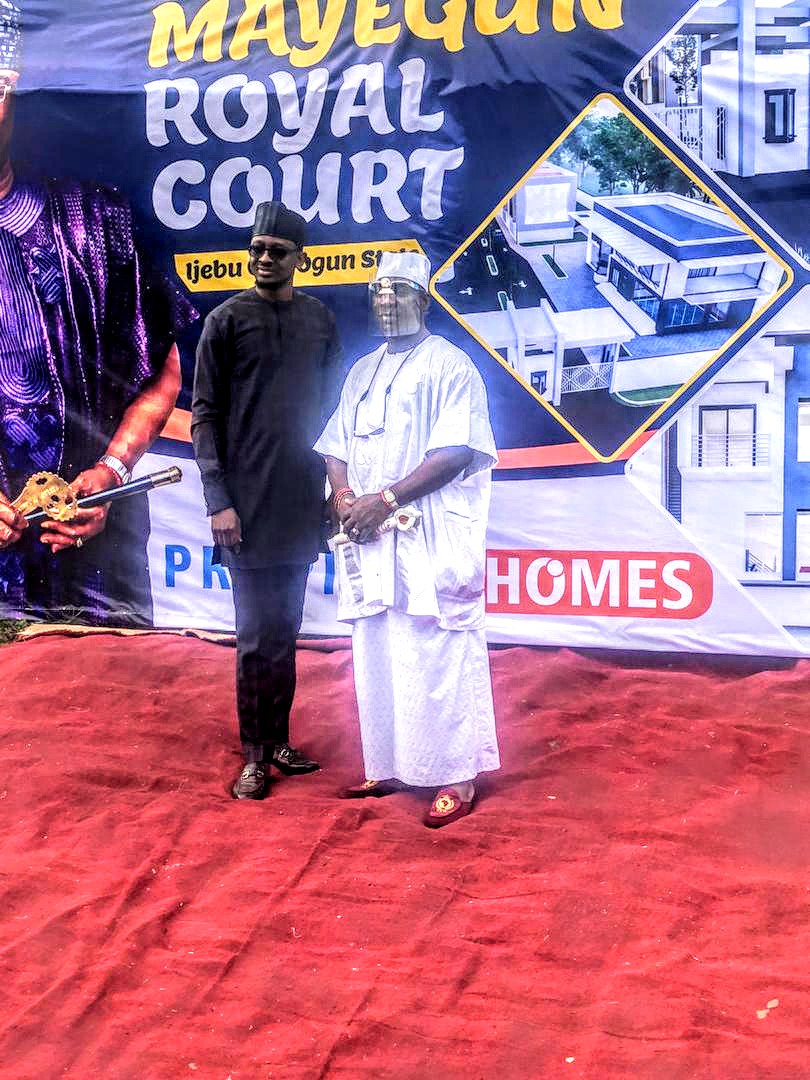 Speaking on the dream Mayegun Royal Courtproject, the widely-travelled and honoured musician said the essence of the project is to further attract development to Ijebuland in particular and also provide quality housing units that can be compared with the best all over the world.
He added that the project is billed to be completed in 18 months time.
While his output on the entertainment front is quite substantial, the amiable superstar has proven to be an accomplished businessman.
Things came full-circle two year when K1 unveiled his swanky coffee shop, Tea & Coffee Spot on the popular Adeniran Ogunsanya Street, Surulere Lagos.
That unique project came on the heel of opening of his wave making hi-tech confectionery business, Anjola Bakery, named after one of his beloved daughters, Anjolaoluwa, in Ijebu Ode.
In addition to his music and confectionery business, K1 also owns Brampton Gizalink Group, which specializes in construction, dredging and sale of musical equipment.